J.D. Lloyd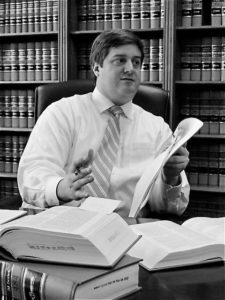 My name is J.D. Lloyd and I help folks convicted of crimes continue their fight for justice after the trial.  As an Alabama appellate lawyer with 11 years of experience, I have represented numerous clients in front of the Alabama and Federal Courts of Appeals.
Do you feel like your trial was unfair? Were you wrongly convicted of a crime?
I'm here to continue the fight for your rights through the appeals process.
Before opening the Law Offices of J.D. Lloyd, I clerked for the Honorable J. Elizabeth Kellum, associate judge of the Alabama Court of Criminal Appeals. I am a graduate of the University of Alabama School of Law.
I became an attorney to help people fight for their rights after a wrongful conviction. I file appeals and post-conviction petitions in state and federal court to fight for my clients' rights.
When your case is appealed you want the advice of an experienced and successful Alabama appeals lawyer who knows the appellate court system.  I understand how important and crucial your appeal is not only to you but your loved ones.  I will listen and give you my honest opinion regarding your appeal.  I have experience in the criminal and civil appellate courts analyzing court records, researching legal issues, and filing written briefs on behalf of my appeal clients.  I will devote the time and attention necessary to your appellate case.
Our Alabama appeals law firm accepts clients in all stages of the appeal case process from every Alabama circuit court. We have represented clients on appeal from cases in Jefferson County, Shelby County, Tuscaloosa County, Madison County, Lee County, Montgomery County, Mobile Court, Baldwin County, Bibb County, Walker County, Blount County, Limestone County, Chilton County, Elmore County, Pike County, Henry County, Dale County, and other. We appeal cases from all across the State of Alabama.
Before opening the Law Offices of J.D. Lloyd, I clerked for the Honorable J. Elizabeth Kellum, associate judge of the Alabama Court of Criminal Appeals. I am a graduate of the University of Alabama School of Law.  We have the expert knowledge of appealing cases in front of the Court of Criminal Appeals, Court of Civil Appeals, Alabama Supreme Court, United States Supreme Court Appeals, and the Eleventh Circuit Court of Appeals.
BAR ADMISSIONS
State of Alabama
United States Supreme Court
United States Court of Appeals for the Eleventh Circuit
United States District Court for the Northern District of Alabama
United States District Court for the Middle District of Alabama
United States District Court for the Southern District of Alabama
Bob Matthews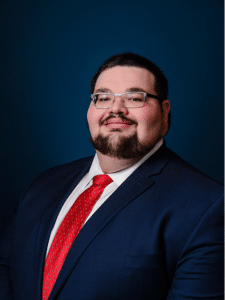 Growing up across the Tennessee River from Scottsboro, Alabama, Bob Matthews did not learn about the infamous Scottsboro Boys case, Powell v. Alabama, until college. But that part of local history made a profound impact, instilling an emphasis on the right of all criminal defendants to the effective assistance of counsel.
Bob is originally from Fyffe, Alabama. He graduated from Auburn University in 2014. At Auburn, he majored in history and obtained a minor in political science. Bob attended law school at Samford University's Cumberland School of Law where he was a member of The American Journal of Trial Advocacy and competed on the National Moot Court Team in 2016. He also served as an Abraham Caruthers Legal Research and Writing Fellow. As a student, Bob published an article on the Sixth Amendment right to choose counsel and was honored as a Scholar of Merit for Appellate Advocacy.
After law school, Bob joined the law offices of J.D. Lloyd as an associate in May 2018. His practice focuses primarily on criminal defense work at the appellate and post-conviction stages. Since joining the firm, Bob has worked on criminal appeals and post-conviction petitions at every stage of the Alabama and federal courts. He is also involved with the Alabama Criminal Defense Lawyers Association and serves as the district vice president for the Birmingham area.
BAR ADMISSIONS
PUBLICATIONS
Limits of the Right to Counsel: The Constitutional Right to Fire Retained Counsel and Have New Counsel Appointed, 40 Am. J. Trial Advoc. 547 (Spring 2017)
Alisha McKay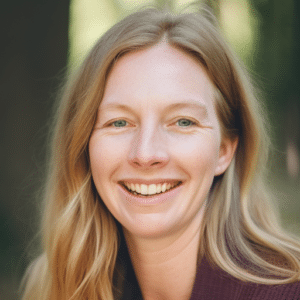 Alisha joined the Law Office of J.D. Lloyd in 2023, but she is no stranger to criminal appellate and postconviction work. Alisha's focus on criminal law started over ten years ago when she worked with the Wisconsin Innocence Project as a law student. She went on to graduate from the University of Wisconsin Law School in 2013, at the top of her class. From there, Alisha clerked for Justice N. Patrick Crooks and Justice Rebecca Grassl Bradley on the Wisconsin Supreme Court as well as for Judge Patrick B. Higginbotham at the Wisconsin Court of Appeals. After finishing her clerkships, Alisha began practice with the Appellate Division of the Wisconsin State Public Defender where she handled a caseload of postconviction and appellate cases.
In 2018, Alisha relocated to Alabama and she began managing an appellate and postconviction caseload at the Jefferson County Public Defender's Office in Birmingham. While at the public defender's office, Alisha secured reversals in several appellate cases including reversal of a life without parole sentence in Bowden v. State, 317 So. 3d 1039 (Ala. Crim. App. 2020), reversal of probation revocation in Muhammad v. State, 315 So. 3d 1171 (Ala. Crim. App. 2020), and reversal of the lower court's refusal to allow plea withdrawal in Saulter v. State, 334 So. 3d 526 (Ala. Crim. App. 2020). Through her postconviction advocacy, she also secured release for a client serving an illegal life without parole sentence after serving 30 years of that sentence as well as the release of another client who had served 40-years of a life sentence.
Alisha is a member of the Alabama Criminal Defense Lawyers Association, the Birmingham Bar, and has served as an adjunct professor for the Criminal Appeals Clinic at Cumberland School of Law.
If you feel you have been wrongfully convicted and want to begin an appeal in Alabama, contact us for a complimentary legal consultation.  Our appellate lawyers are ready to fight for you.